WordPress has many useful plugins to help you make content on your site faster, more efficiently and also, manage your website by valuing the time and needs of your news readers.
In this article, we will introduce you to the 7 must-have plugins for your WordPress news website. Before jumping straight into the list let's begin to understand from the very basics.
Table of Content
What is WordPress News Plugin?
WordPress News Plugins are such software that literally "plug in" to your news website.
It gives the site additional functionality and a variety of features to enhance your site's performance.
So, if you were to properly understand the site's requirements and use of a particular plugin, you will benefit from it exponentially.
Why are plugins necessary for News websites?
Plugins are necessary for News websites. The plugins can help your site to display the most recent update you did. It also highlights important news with the help of custom feeds and newsletters.
Plugins are essential for your News website to provide up-to-date content. Viewers can also get a quick overview of the news which engages them to stay on the website. If you want your content to have clarity, proper layout, promptness, and effectiveness, a plugin will come in handy.
Related Post: How to create a news website with WordPress without any coding
What are the must-have plugins for WordPress News websites?
We have learned the meaning of WordPress plugins as well as why plugins are necessary. So now, let's see which plugins you should have in your News website to make your site reach its maximum potential.
Here are 7 must-have plugins for WordPress News Websites:
1. WPForms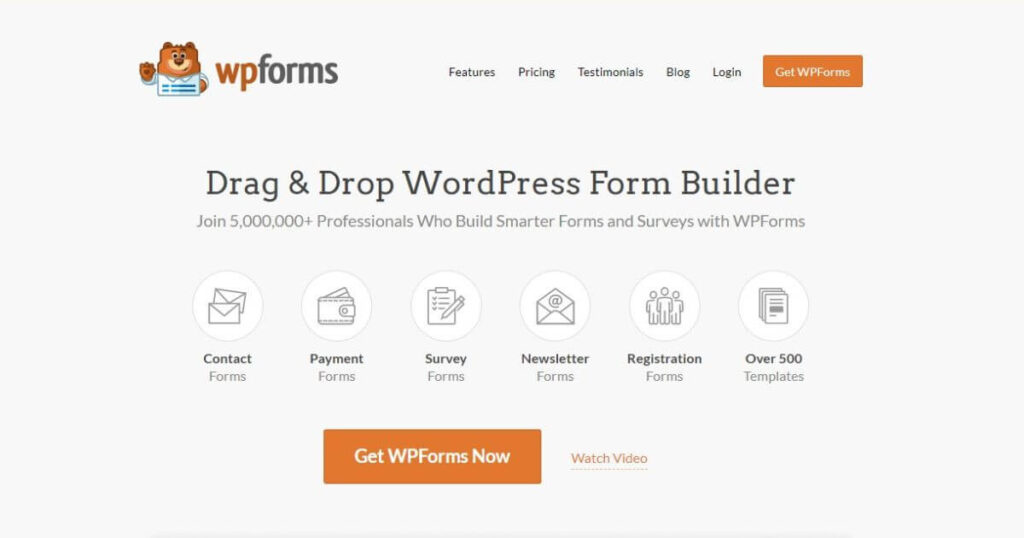 In News website, contact forms are very important. You can make contact forms, suggestion forms, registration forms, newsletter forms, etc. to become connected with your readers. And we know how important it is to engage in our views.
Hence keeping this in mind, the WPForms is a WordPress form plugin that will lead us to build the forms quickly and easily. You can get WPForms lite for free and if you were to have access to more advanced features you may upgrade to paid service.
Key Features:
Easy to customize
Drag and drop form builder
Responsive
Smart conditional logic
Marketing and subscriptions
2. Custom Twitter Feeds (Tweets Widget)
One of the best ways of promoting your site is through social media interlinkage. We need cross-promoting to increase our audience and improve SEO.
Here, Custom Twitter Feeds (Tweets Widget) allows you to display Twitter feeds on your website that matches your content. It is one of the easy-to-use plugins and is completely customizable. You can get it for free, however, the pro version includes some more amazing additional features.
Key Features:
Multiple Twitter feeds
Completely responsive
Crawlable by search engines
Infinitely load more
Customizable
3. WP Magazine Modules Plugin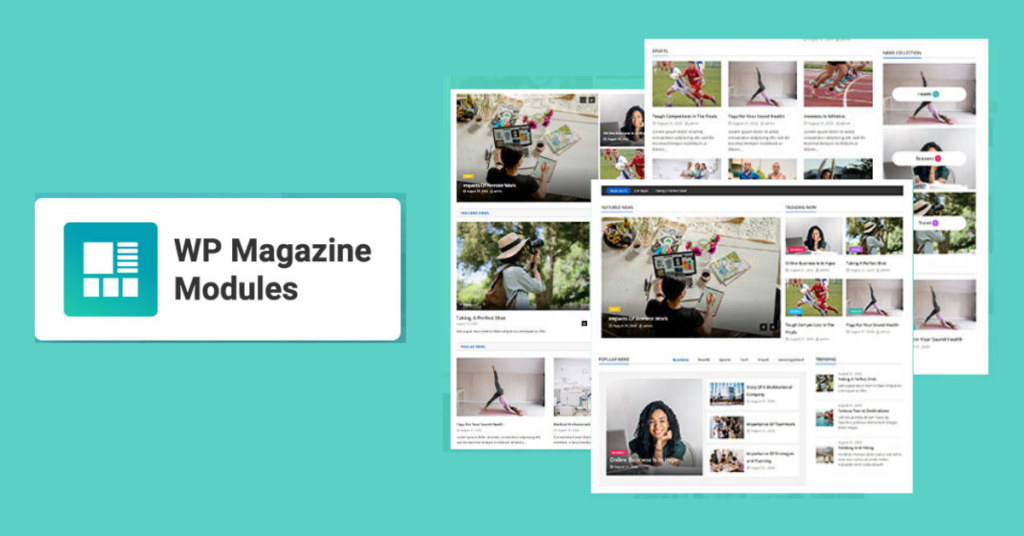 WP Magazine Modules plugin has a drag-and-drop feature that is used to create layouts for news websites. It is compatible with both Gutenberg and Elementor Page Builders.
You can show posts from different categories in a single block and select different colors to each category.
Key features:
20+ block layouts, 7 different settings tabs, and Block Column option
You can select the post elements you want to display like title, author, date, category, thumbnail, etc.
You can add custom typography for each post element in 10+ blocks
Choose the posts display order option – chronological or reverse-chronological order.
4. Mailpoet
Wouldn't you want to notify your subscribers or readers when you come with the latest news and content? Of course, you would. This will help your viewers to keep up-to-date with your website and give them reason to come back to your website.
So, you can use the Mailpoet plugin to create, send, manage, and grow email marketing campaigns with just a few clicks. Mailpoet is best known for its free plan for up to 1000 subscribers.
Key Features:
Creating automatic emails
GDPR compliant
Newsletter subscription form
Basic engagement statistics
Fast email transfer
5. Paid Memberships Pro
You might want to make money with the help of your website. There are many ways you can earn a living out of your site, among them, one way is by creating members-only contents and posts. Similarly, having control on which information to secure and display.
In order to do this, Paid Memberships Pro WordPress plugin is best to rely on. It allows you to restrict content, manage member subscriptions with recurring payments, user registration etc.
Key Features:
100 days money back guarantee
Restrict default content
Multi-tiered membership
Limit post views
Multiple payment gateway options
6. YouTube Embed, Playlist, and Popup by WpDevArt
To be able to add videos in widgets, posts, pages etc in your News website is beneficial. As we know, people may prefer to get news in video format than text. Understanding the different needs of the viewers is also a good indication of the site.
Therefore, YouTube Embed, Playlist and Popup WordPress plugin is the must-have plugin for News website. In this plugin, you do get the Free version but if you prefer to get access to advanced features you need to upgrade to the Pro version.
Key Features:
Responsive design
User-friendly back-end
Easy to use
Customizable
Show/hide icon
7. Jetpack
Jetpack plugin helps to maintain the security of your website, optimizing performance, social sharing buttons, and more.
Key Features:
24/7 auto site security
Free cdn to auto optimize images
Seamless integration with top wordpress plugins
Automated sharing to social networks
Hence, these were the 7 must-have Plugins for your WordPress News Website that will make your site easier to handle as well as easier for readers to access.
Conclusion
We have come to the end of our article. By now you might have got a broader view regarding the use of plugins, their benefits, and their positive effect. You will now be able to manage your News website simply and effectively.
We hope that this article has helped you to meet the requirements of your site as well as yours.